This web site is devoted to the hobbie of refunding and couponing. There's a lot of helpful information on this site so relax a while and spend some time with us. Click on any of the buttons on the left to travel throughout this site!

iPlease feel free to email either myself at janetwarren@greatbend.com or Dinel Harris at noknots@verizon.net if you
have information that would be helpful to other refunders.

UPC Code Information!!! Please email Dinel with any new code information that you have, and let's all help her out!nbsp; She will post all information to the Bulletin Board usually on Sundays.They are also available on her webpages. Located on the Bulletin Board is her email information, which will take you right to her site or you can email her at noknots@verizon.net. She does us all a tremendous service, so let's all help her out the best we can for the codes she is needing,
Good Deals!! If you find a Good Deal in your area, email me and let me know! I will post and let us all in on it!
Are there other departments you think belong here at Refunding Online?? We want to hear your suggestions! just email me below and send us your suggestions! If you would like to be the Assistant to handle the new department, all that's required is a few emails and posts to the trading forum and a commitment to stick with it!


All questions or comments not related to these categories can be directed to Janet, using the email button below!

Are you new to this great hobby? Check out NEWBIE TIPS to help you understand a little more about what refunding is all about.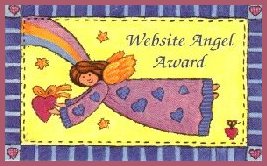 Please note the Favorite Trader listings . All names on that list have proven to be reliable traders. If a trader becomes a "problem" his/her name is promptly removed from the list. You can not nominate yourself to the list, someone who trades with you on a regular basis will have to send your name in. We hope that this list will be useful to you, especially those of you new to trading online.